You may have come across with ads for famous brands, they have visuals but they also have a voice that narrates the whole story why that specific brand is so special and that is how the branding is done. However, there are people behind that voice and that voice is equally important as are the other visuals. Nevertheless, what we could easily spot is that voice over is an effective tool to build an engaging storyline required for an advertisement that influences the audience. For instance, if Mentos ad could grab people's attention it is not just the visuals or quirky messaging but the voice over that gives a funny expression that has made it a legendry advertisement.
Since the observation is quite spot on that a perfect cast that would grab the eyeballs and a dramatic VO that packs a punch makes a great advertisement, the requirement for the finest voice over services in India has gone up. Whether it is Piyush Mishra, Sonia Nair, Richa Nigam, Raghubir Yadav, or Piyush Pandey, they have all been known to be a great voice over artists in India. Even Divya Dutta, the renowned actress has been doing voice over for a large number of brands.
Voice Over Companies Reviews
That background voice explaining a product or service is quite important for an impact is quite difficult to get and that is where the requirement for trained voice over artists or VOAs comes in. It is equally important as the other aspects of an advertisement are and that is a reason that the success of an advertisement depends a lot on the combination of great visuals and impactful voice over. In fact, various studies show that ads with voice-overs score higher on credibility.
Additionally, such advertisements also convey the message better as well as help engage the consumer. So, who are the top voice-over companies in India that you may look for, some of them are the following: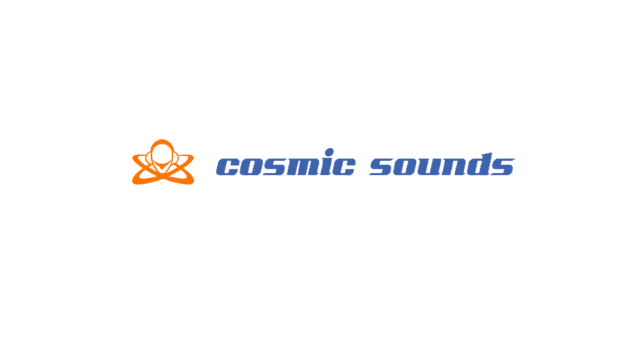 This one of the most trusted and premier voice over company in India that delivers prime quality high-end voice over services for movies, TV shows, plays, or other presentations. They can be hired for they have trained and experienced voice over artists who have tons of experience working with Producers and film directors, ad makers, documentary makers, etc. In addition to offering VO for TV commercials, narration, announcements, etc. the company also works with the clients who are into animated films, corporate communication, and motivational videos. The company has carved special niche for its Voice Over for films where its artists work in close coordination to ensure impact and originality. Its VOAs also cater to the specific requirements from clients like schools, universities, and other educational institutions with regards to voice over services.
Address – A1, Second Floor, DDA Shed, Okhla Phase II, New Delhi, Delhi 110020
VoiceMonk Studio
It is one of the unique voice over services provider that operates from India's capital Delhi and specializes in high-quality services to its clients. Not just Voice Over, this company could be hired for Dubbing, Translation, and Transcription as well. However, their major specialization is in voice over for films, documentaries, informational videos, public communications, etc. It could be a great option for your all Recording, Mixing, and Mastering via the Web requirements.
Bunny Studio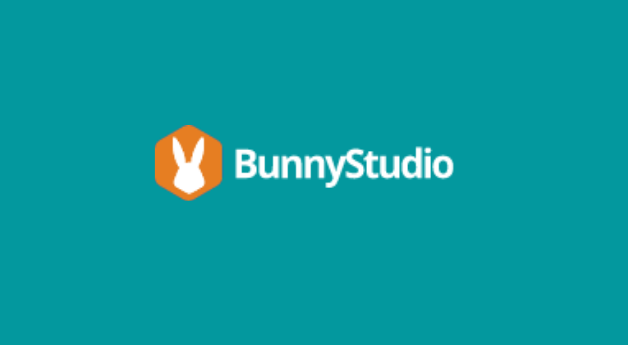 Being a mercurial voice over services provider, this company is the best for your requirements if want the professionals with tons of experience as it has veteran VO artists in its payroll. You can hire it for the perfect voice over but before that you can check out which voice would suit your requirement that most as it has pre-vetted voice over professionals. Since you can get an instant quote and receive your ready-to-use voice over could be amazing. They are offering their voice over services for Commercials & Advertising, Presentation & e-learning, Product videos, Character & Videogames and Audio book & Podcasts, etc. amongst others.
Lingual Consultancy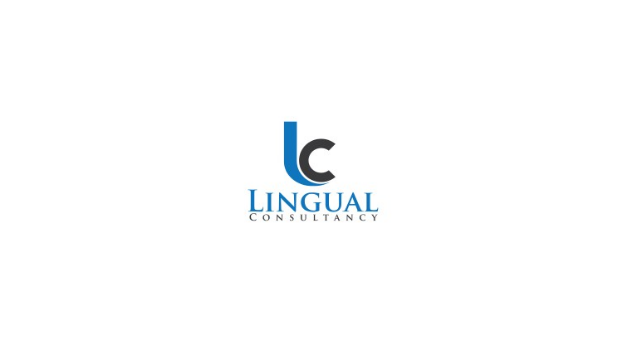 The India based multinational voice over company is offering a range of services in this category. You can trust them for Voice Over for radio, TV, infomercials, PSA, jingles, promos; internet broadcast ad campaigns, etc. They are also delivering the finest narration VO and telephonic voice overs. Whether it is product infomercials, corporate narration, etc. or Corporate Videos, Industrial videos, Promotional videos, Product demonstrations, they are the primary choice among their clients. Least but not the last about them is that they are heavily into educational Voice Over where they help companies with e-learning es, educational video, tutorials, how-to-videos, etc.
TridiIndia
This translation company is known for offering voice over services with the help of experienced VOAs and known for appealing and professional job. Since it invests a lot on voice over artists it pays quite well in terms of delivery. The organization is known for higher quality & accuracy level, comprehensive voice-over solutions and certified voice-over solutions. Additionally, it brings native voice over experts and easy project consultation and fastest turnaround time.
All Translation Services
This is another translation services company that also delivers voice overs services with the help of native experts. According to the firm it has a team of native expert voice over artists who can give an appealing voice. With such a native connectivity your brand immediately establishes a deeper connection with the audience. Additionally, since it has an easy project consultation process it delivers the project within a stipulated time period. The customers or clients who are looking for timely delivery of their translation projects may look for its services. Nevertheless, over the years this voice over company has carved a niche for its all round and multilingual translation and voice over jobs.
Translation Workzone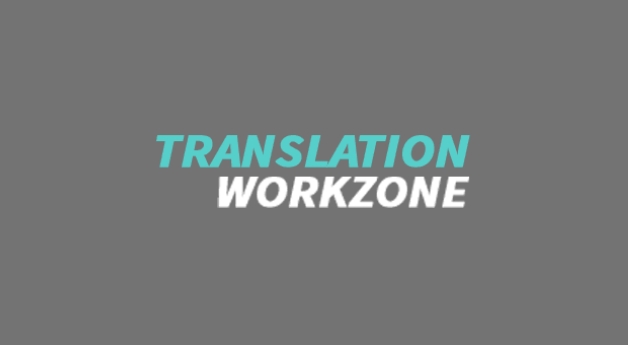 The Delhi based translation agency also offers exclusive voice over services to its clients in dozens of languages. Nevertheless, whether you are a small business or a global company, you can hire their services. For all those who are a non-profit, a government body or an individual and looking for cost-effective voice over services may look for this voice over company for it brings the most sophisticated and excellent services for domestic and international markets. If you are missing the best deal on voice over services, contact them for the exclusive services and they would not disappoint you, especially, when your project is cost sensitive, let them know your best-researched quote for that level of output & service and we shall beat it.
Outsource2India
It is another trusted name in the translation industry that also offers exclusive range of voice over services to its clients from India and abroad. As the name suggests they specialize in outsourcing job wherein clients from the US and Europe who wish to reduce their cost could outsource their voice over services job to India and to this company. Nevertheless, it has made it possible for clients in Europe and America to get a perfectly localized voice over that connects properly with the audience. Additionally, with over 2 decades of experience in providing extremely varied, highly professional and immensely creative voice over services, the organization has emerged as a trusted name among voice over companies in India. From small businesses to Fortune 500 companies, they have all outsourced their voice over requirements to this company.
DUBnSUB
It is one of the most preferred post-production agencies that also bring sophisticated voice over services to its clients with a vast pool of experienced voice-over artists. Additionally, since it has an extensive network of recording facilities and studios boasting state-of-the-art technology, the quality of voice over services is just top notch. Clients from around the world have considered DubnSub as a go-to choice to get professionally recorded voice-overs with impeccable quality at nearly impossible deadlines. The company claims that it has an unmatched pool of native male and female voices with immense experience. They deliver corporate, commercial, and production messages in professional manner to impress the audience. Additionally, since it has its own sound process of picking and training the right voice, editing strictly according to well-defined guidelines, it could be trusted for sure.
Uni Square Concepts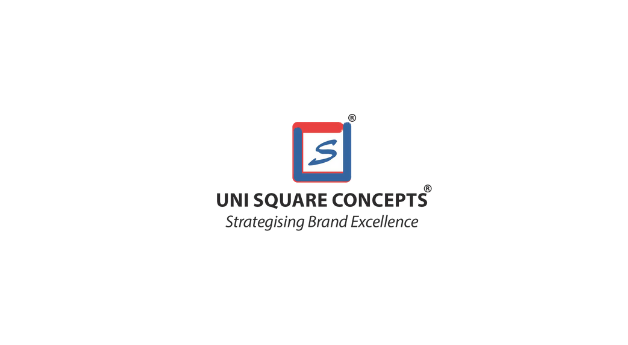 If you are looking for films and explainer videos Uni Square Concepts is the one that could offer you professional voice-over and narration services in India and that too within your budget. The best part with this voice over company in India is that it brings professional voice-over artists for Radio, TV, and internet in Delhi NCR. Nevertheless, the company assists its clients by better communicating their ideas with unparalleled professional voice-over. Another factor that makes it a trusted name is that the voice-overs recorded by this company acts as a productive advertising tool and ensures timely delivery for voice-overs.
Asking for Samples to find out the right voice for your film or ad
Now that you know which the top ten voice are over companies in India that you could trust for voice over job for your advertisement or film or informational video, you need to consider a few factors while hiring them. For instance, the primary objective of finding a right VO company is to get the best work; however, this can be done only when you are asking for their sample work. A good voice over artist working for a firm can provide you a wide range of examples of their previous work that you can have a look at. This would help you know whether your requirement could be met well with such a voice or not. Similarly, you would know whether their work matches the same buying demographic as your own product or service.
Additionally, when you have access to the sample voices from the artist, this helps you identify the efficient role of voice over. Needless to say it equally good to see if they can handle a range of different types of voice work and for that you could ask for more samples or try for your products and send you some samples. A professional voice over agency would not hesitate to deliver you a range of examples of their previous work to do comparative analysis and fetch the best outcome for the future job work. While analyzing the voice over, test for the quality and pitch as well as tone.
Choose the Accent That Works
When you are looking for the samples testing not just the voice quality but accent should be tested as well. Nevertheless, you should know what kind of voice and accent would suit your product or services that are being advertised. Additionally, when you are making a video for an older audience you should know that the pitch can be very essential for the reason that they could have presbycusis which affects older people. In such a condition it is made in the manner that the older people are protected against higher pitch ranges. Therefore, keep in mind that marketing to the senior audience has could be easier and better with deeper voice.
Apart from the deep or loud voice for your film or advertisement, you also need to check whether the voice has some accent or it has some mother tongue influence or MTI. For instance, in this global marketplace, you should look for a neutral accept that is suitable for all sorts of audience. However, if your focus is only a specific market, focusing on the specific accent could be a great idea. Even when it is the same language, accept could be different. For instance, American accent is necessary to penetrated into the American markets.
Conclusion
As has been elaborated above when you select a voice over agency for videos whether it is films or ads, remember the style of reading that you want. Additionally, the details you are presenting should be paid attention as it would build the whole story that you want to convey. With the voice over talents most of the voice over companies in India will consider the preferences of your audience and the tone you want quite competitively.